I emailed a couple of freshening up tips to Phil (of Phil in the Blank and How to Draw Camels) for him to plug into a post if he should find space. He liked 'em so much they got their own wee post on Sick on the Road!
3 Ways to Freshen Up While Traveling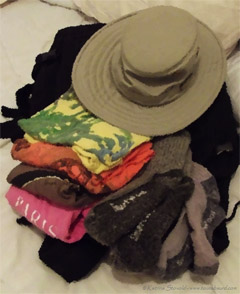 Sick on the Road has bunches of great travel health info and stories. This is from the About page:
There is a lack of centrally located, frequently updated travel health information that is readable and well organized while also including stories from travelers themselves. We hope to change that. We are here to provide you with travel health tips that are backed up by actual experience, whether it's choosing which malaria prophylactic to take, picking a sunscreen or finding the best travel insurance.
More at http://sickontheroad.com!